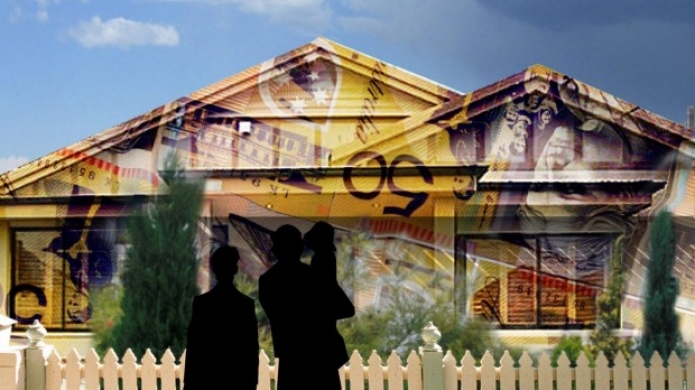 For a sharemarket investor, there are both risks and opportunity presented by the mooted reduction or abolition of negative gearing. However, it's worth remembering that no-one is suggesting we remove negative gearing altogether. Rather, one side of politics has suggested restricting it to investments in new housing.
At first glance this plan may increase investment in new construction, creating jobs. And, by improving housing affordability, it should encourage a younger generation to finally move out of Mum's house. But as investors, it's worth considering how this mooted tax change might impact our share portfolios.
The biggest risk posed by any reduction to negative gearing is to individual companies because of the impact it could have on land values. That means that development companies like Stockland have plenty to lose because of the large land banks they are sitting on.
Indeed, the likely outcome of any change is downward pressure on land values. As the CEO of mortgage broker Yellow Brick Road has said, the removal of the scheme "will kill the investment market." Mortgage brokers like Yellow Brick Road and Mortgage Choice have nothing to gain from the proposed changes.
Big banks in the firing line?
If the part-removal of negative gearing puts significant downward pressure on an expensive property market, you can be sure that the banks will also be hurting. Since they are so widely held in Superannuation funds, it's not inconceivable that the impacts of removing negative gearing could become a serious short-term drag upon the Australian economy - if we all feel poorer, we might keep our wallets and purses closed more tightly.
However, the reality is that the property market will slow and maybe even drop eventually in any event; it is simply a matter of time. And with cities like Sydney and Melbourne amongst the most expensive in the world, there is a better than even chance that a fall in dwelling values will be harder and faster than many expect.
The problem with negative gearing is that it makes speculating on property more attractive. After all, if you aren't losing cash on the investment (prior to sale), you can't claim the tax discount. That means anyone with a negatively geared property is, by definition, relying on property prices to rise. Because people generally expect property prices to rise, it's not unreasonable to think that many negatively geared property investors will panic if and when prices fall.
If real property prices dive, it's quite likely we will see widespread selling on the stock market, due to fears of recession. In the short term that will be painful, but it will provide opportunities for the astute.
There's little doubt in my mind that less property speculation and lower property prices would be good for Australia in the long term. In part, that's because its removal would move the budget towards balance, and allow a generation of young Australians to finally pursue home ownership without crippling debt.
It is also arguable that, despite creating new credit, ever higher house prices also suck billions and billions of dollars out of the economy, diverting it largely towards already established property. By ensuring negative gearing tax benefits apply only to new construction, we would ensure that those investment dollars were put to productive use.
Foolish takeaway
Many people, myself among them, consider the property speculation encouraged by negative gearing to be an inefficient use of this nation's capital. While I'm sure that there would be some short term pain caused by restricting negative gearing to new construction, I think it would be for the best.
In the short term, my view is it would hurt the share market and consumer confidence alike. But in the long term, it will lead to more capital invested in productive businesses, many of them already listed on the sharemarket. In the long term, the more affordable it is to set up a business, which often requires the purchase of land, the more Australian businesses will flourish, and compete internationally.
In a globalised age high land prices are a monkey on our back, and property speculation on existing dwellings is a zero sum game. We will be better off if we fund business growth; and that will boost our sharemarket in the long term.
Source: SMH - Claude Walker - 9 Mar 2016