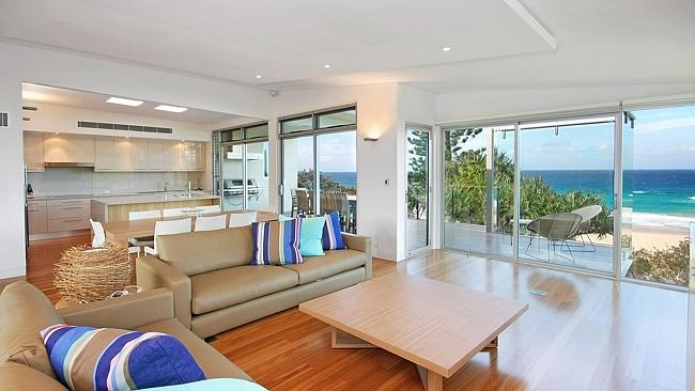 The senior economist at real estate company Domain Group said the median Perth house price fell by 2.1 per cent to $599,574 which contributed to an annual decrease of 2.8 per cent.
"A weaker local economy, impacted by the downturn in the resources sector, is clearly affecting buyer activity in the Perth market despite the recent reduction in interest rates." Dr Andrew Wilson said.
"Perth's median house price has now fallen over three of the past four quarters with the only growth recorded at a modest 0.5 per cent over the December quarter 2014."
Meanwhile, the median unit price of $405,730 was flat over the quarter and the year.
Dr Wilson said flattening economic activity and falling confidence would continue to put downward pressure on house price growth as Perth transitioned from its previous resource and population boom environments.
Local peak industry body, the Real Estate Institute of WA, had a different perspective on the median price and its movement that it put down to different methodologies.
President David Airey said REIWA data showed Perth's median house price dipped by just 0.2 per cent to $549,000, although sales turnover was down by around 11 per cent on the same quarter last year.
"Stronger sales in the second half of March saw turnover up by four per cent on the December quarter despite the overall decline on March last year," he said.
A drill down into results also revealed winners and losers.
Canning, Fremantle and Rockingham had a sales boost of 16 per cent for the quarter.
Top selling suburbs included Butler, Ellenbrook, Morley, Baldivis and Canning Vale.
Mr Airey said flat sales in the central part of the metropolitan area offset by stronger coastal activity, explained why the Perth median eased only marginally.
Elsewhere around the country Sydney held the top median price on $914,056. Darwin was second on $645,970, just ahead of Melbourne on $638,445. Perth was fourth, a whisker ahead of Canberra on $598,970. Hobart was last on $325,920.
Source: watoday.com.au - Ray Sparvell - April 30, 2015